You Can See our clients feedback What You Say?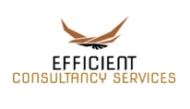 I had a Instagram page but wanted to share my work with more potential clients. When I found Mr. Harsh Gandhi's offer, it seemed good and to be true at first. Harsh did a great job! He helped me to built the website I needed and also helped me learn how to manage it.
Harsh was very thoughtful and effective throughout the project. I found his way of working surprising, as he delivered most of the demand before the agreed deadline and even made some changes that I needed later. I suggest that whoever hires him has well-defined stages, so that the professional can offer his service quickly and for the same fair price as always
Build a very high quality product, beyond my expectations - he strives for customer satisfaction over the contractual $$$- Build a few things not in the contract - even I said , its Ok don't worry about it - but he spend his time and dime and build it.Went looking for graphics images and icons for my site, which I was not prepared for, based on the new layout. Beat milestones (I gave him a week, he turned around in days) Project was scoped for 7 Hours, he ended up spending 38 Hours - My hosting service provider had numerous issues, he took the time to chat with them and open tickets on my behalf and resolved them, the overage was not his fault, but he didn't complain once, or ask me for additional funds as it was eating into his other client's time. Ever milestone was demonstrated via Zoom with screenshare, made notes for correction and presented them, completed in next meeting. Communication was impeccable, UpWork chat, Skype, What's app and email - he was everywhere, promptly soliciting business, picking up projects and delivering. Works in US Times until 730 PM EDT, so provides very good connectivity, mostly my connects were after work after 5 PM.
Harsh got this very quickly and I think he did a great job!