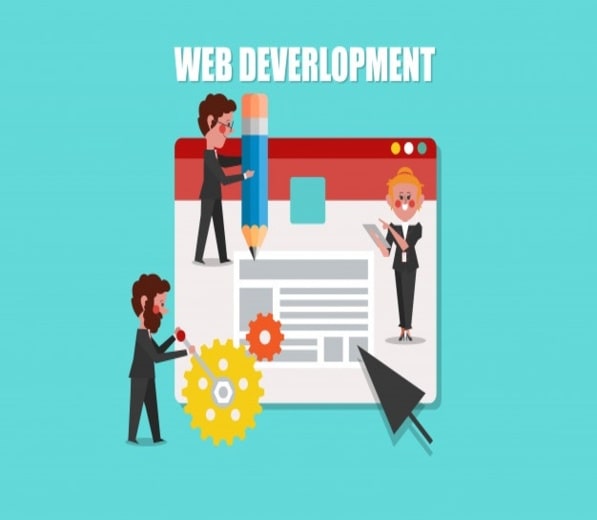 What is Web Development?
Web Development is the work of creating and maintaining a website. It includes many aspects like Web programming, Web Designing, Web Publishing, Database Management. Web Development makes a website look great and makes the user's experience more wonderful. It is done by Web Developers. Web Developers do it by using various coding languages. This coding language totally depends on the task and on the platform which they are working on. In today's digital world, It is highly demanded work along with a good salary too.
It is a combination of two words, Web and Development. Web refers to the things that work on Internet, and development means building and creating websites. There are two types of Web Development.
Fronted Development
Backend Development
In the Frontend Development, Developers work on the website's design, layout, interactivity. These all things are done by using HTML, CSS, Java Scripts. What users see and interact with the website, such as Visual aspects, Frontend Web Developer write codes to build the structure of elements to look website more good and interactive. These websites can be run through the browser.
The Backend Development is like the thing going on behind the scene. It is the place where all the data is stored. There would be no front end without the data. The backend consists of the server and the server hosts the website. It is ensured by the backend developer that the server, Application, and database run smoothly by using the computer programs. Backend developer analyses problems and provides programming solutions. For this backend developer uses server-side languages like Java, Python, PHP.
Also read: What is App Development?